Premium Courses from JapanesePod101 大学生の一日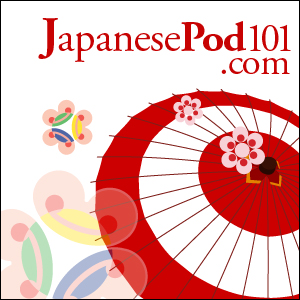 Judging by the title, A Day in the Life — University Student, this could be the first in a series of "Day in the Life" titles from JapanesePod101.
This is a slightly new departure for jPod101. Previously their method of raising revenue has been through subscriptions alone but recently they've opened a webstore and are now selling courses for a one off fee.
This 14Mb downloadable course consists of 8 MP3 audio tracks and an e-book of accompaning transcriptions, translations and notes. The audio is 28 minutes in total and is essentially a radio drama in Japanese. There are no explanations on the audio. All Japanese conversations all the time. The audio quality is excellent and the voices are quite clear. The main actor will be familiar to anyone going to JapanesePod101 on a regular basis. It's Kuze Miki san of Miki's blog fame. And Miki-san also wrote the script for this program.
The e-book is also in eight parts. There is a transcript in kanji, one in kana and one in romaji. There is a translation. There is a vocabulary list. And finally there is a grammar notes section. This feels expanded on the usual grammar notes in JapanesePod101′s pdfs.
However the pdfs I think could be a bit better. As this is a standalone offering and not auto generated as I believe the daily pdfs are, I think they could have spent a little more time on the design and layout.
Firstly romaji could go. This is aimed at intermediate learners. They ought to have dispensed with romaji by now. Even JFBP have abandoned using romaji in their texts after Book 1. The kana would be better integrated as furigana. (I wonder if pop-up furigana could be made work in a pdf.) And the english as a side by side text. The vocabulary might be better as a footnote on each page and then repeated in a list. Also graphically it's not very exciting and a bit business-like. Not quite in keeping with their fairly young and hip image.
Also the grammar notes could do with a bit more fleshing out as well I think. Again I think it's because I expect more from a stand alone product than I do from the daily pdfs.
It's priced as a book would be.($19.99) but I'd be very dissapointed if I bought it as a physical book. As a download, I'm fairly satisfied but think that if JapanesePod101 is going to go in this direction they need a graphic designer to spruce up the presentation. Then they'd have a major product on their hands, because I can't think of anything like this on sale to English learners of Japanese. If they could get a publisher to back them and market it as a physical book to the JLPT market they might have a big hit.
Normally it is $19.99, If you are a subscriber at JapanesePod101 you can get it for $9.99 until the end of July. If you live outside the US, exchange rates are very good at the moment so I only spent £5, so really I have little to complain about!