JapanesePod 101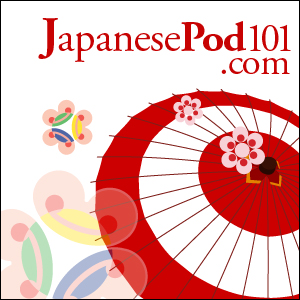 This is a fantastic resource. Every week JapanesePod101.com podcast a survival lesson, 3 basic lessons, an intermediate lesson and on alternate weeks a culture lesson and a news podcast. Like a lot of audio language classes the programs are based around a conversation that is then broken down and analysed. Usually a single topic or grammar point is covered.
The host is an American, Peter-san and there is a team of Japanese, including Yoshi-san, Sakura-san, Takase-san, Chigusa-san, Take-san and others that I can't keep up with. The tone is light and fun. It took a little while for me to get used to it but it grew on me. The lessons are at a level that's easy to understand. There is a fair amount of repetition and key words are broken down syllable by syllable. There is perhaps a bit too much padding for repeated listening and I often feel like editing them down to just the core conversation. The biggest problem for newcomers is to catch up on the large back catalogue of podcasts. As of October 2006 they have over 140 lessons and it's growing each week.
The audio content is free but there is also backup material that they charge for as a subscription service.
There are two levels. Basic which gives you transcripts and notes in pdf format. Advanced that adds a learning centre where there are quizzes and vocabulary lists. Also there is a fairly neat feature which puts a line by line transcript with audio onto your iPod which makes for a very compact way of reviewing episodes
There is a fee trial subscription so you can check it out before you get out your credit card.
Finally there is a bulletin board that has a friendly core of users. As yet it's not as busy as some boards out there but because of that, overall it seems friendlier. If you need any help about things Japanese I'm sure you could find it here.
Check it out.